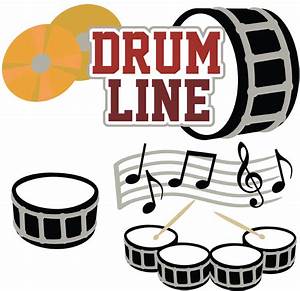 Drumline is the heartbeat and driving force of both the Marching Band and Pep Band. As the movie quote goes: "With out a heart beat your dead!"

As part of lessons the drumline meets as a group to learn cadences, rudiments/exercises, stick tricks, and other performance skills. The drumline performs additional events like Pep Rallies, halftime shows, and other community events while also playing in the marching band which performs parades and competitions.

If you are looking to upgrade your drumming skills we are looking for you to join, participate, and excel! Know that it is a very challenging group to play in.