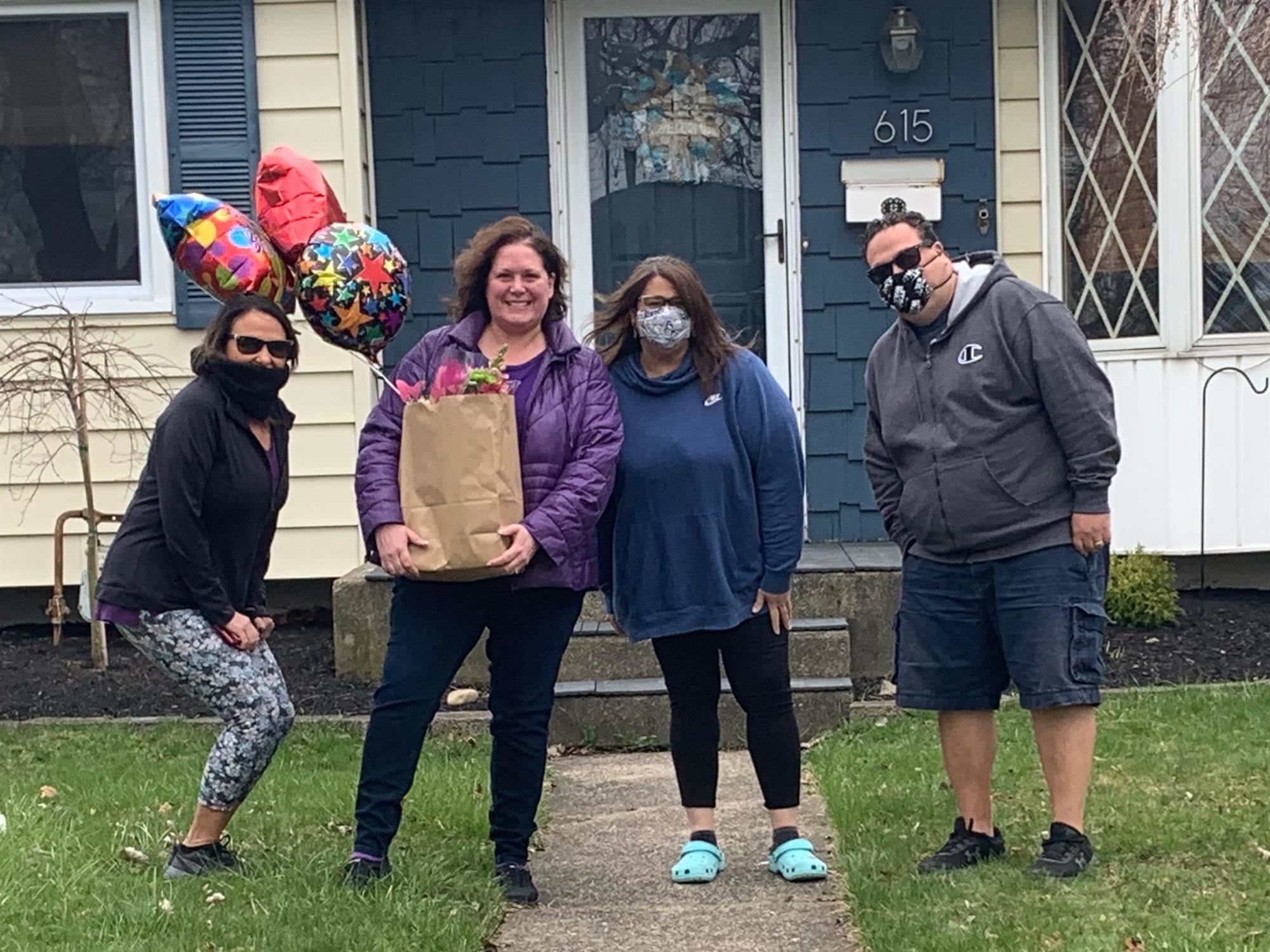 Phone: 716-278-5800 ext. 41333 (leave a message...I promise to call back.)
Email:
Degrees and Certifications:
BS Mathematics with Certification 7-12 MS Mathematics SUNY College at Buffalo
Mrs.

Laurie Mettler

MATH TEACHER

GRADE 9 TEAM B

Pictured: l-r Mrs. Fassari, Team B English teacher; Mrs. Mettler, Team B Math teacher; Mrs. Olander, NFHS teaching assistant; & Mr. Olander, Team B Global Studies teacher

Welcome Parents, Students, Family, Friends!

Thank you for visiting Mrs. Mettler's NFHS Webpage. If you have any questions about our math program or your student's progress, don't hesitate to contact me (see info to the left and at the bottom of this page.) I am looking forward to having a great school year.
Welcome to my Classroom Homepage

---

MRS. METTLER'S MATH CLASS SUPPLIES *UPDATED 9/12/20

Mask/Face Covering for COVID-19.
A valid email account with the student's first and last name in the email address. Can be on any valid platform (e.g. gmail, icloud, etc.)

One 2 or 3-inch binder (optional, for those wanting to keep paper copies of notes/work)
Loose leaf paper (for home/school)
One package (minimum) BLUE or BLACK pens (for home/school)
One package (minimum) #2 pencils (for home/school)
Erasers (for home/school)
Calculator (scientific is ok so long as it has sin, cos, and tan; TI-84 Plus graphing calculator is recommended but not required). Mrs. Mettler has a class set of TI-84 Plus rechargeable graphing calculators, however, they do not leave the classroom.
Highlighters (optional, for those wanting to keep paper copies of notes/work)
One box of Kleenex (for classroom use)
Ruler

Compass and protractor (GEOMETRY CLASSES ONLY)

Join us on Remind to get important info texted to you RIGHT ON YOUR PHONE!!

Use this code for GEOMETRY R PERIODS 2, 3, 7/8, and 12: @87fh9b4 R GEOM Remind Link

Use this code for ALGEBRA R PERIOD 9/10: @f2k69d R ALG Remind Link