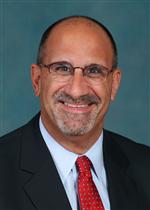 From Niagara Falls City School District Superintendent Mark Laurrie
Our superb Niagara Falls City School District (NFCSD) fiscal stewards – the Board of Education and the Financial Team - have created a responsible 2022 – 2023 school year budget that I am proud to put before the voters. The NFCSD spending plan does not raise the tax levy for the eighth year in a row.
The $164,895,787 budget allows the Niagara Falls City School District (NFCSD) to provide new programming and grow and maintain our highly successful current programs. Therefore, the plan has no cuts in full-time equivalent staff (FTEs). On the contrary, staff will be added, which is so necessary for the growth of the District's children.
This budget expands highly successful programs that are working for our students, including the Post Secondary Success Program (a three-pronged career skills training that focuses on academics, employability, and technical skills used in a specific occupation) and PTech, as well as students training with our local labor unions. In addition, we will be able to add more resources to an already data-proven Math AIS (Academic Intervention Services) program. Also, our mental health staff will increase to reach more students in need of social/emotional assistance. Finally, as safety is paramount in our schools, this spending plan adds more security officers, a move our Board members took on during the 2021 – 2022 school year without any hesitation.
This spending plan prepares us to upgrade our facilities and maintenance equipment, including adding a new roof for the Community Education Center (CEC) building and new boiler systems.
The budget includes provisions to help the District step away from spending covered by the American Rescue Plan (ARP), as we firmly realize the ARP funding goes away in two years. This budget only uses only a small amount of debt service reserve and does not touch any other reserve fund that the District continues to build as a "rainy day" fund.
I am comfortable and confident with this budget. The District is pleased to present the 2022 -2023 budget and give you, the taxpayers, our best thinking and our city's kids our best hope for continuous, positive growth in education.
Sincerely,
Mark Laurrie, Superintendent
Niagara Falls City SchoolDistrict