1)Cluster 8B Students be sure to join REMIND!
Cluseter 8B students, we need you to sign up for REMIND. 8B Accelerated studnets text @lps8bacc to 81010. All other 8B students, text @lps8b to 81010.
2) Parent Group Candle Sale
From March 3rd until March 23rd, the LaSalle Prep Parent group will be selling candles to benefit the PEG. Order forms will be distributed in homebase. Cash only. All students who sell 10 or more candles will be invited to a pizza party. You can download the flyer
HERE
and order form
HERE
.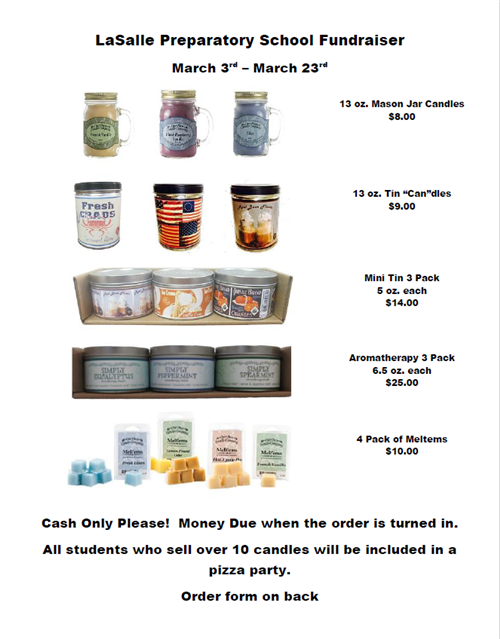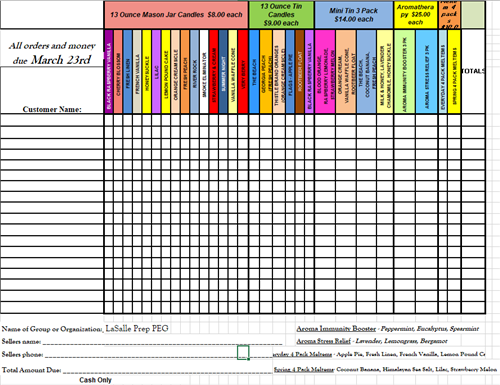 3)Bald for Bucks!!
LaSalle Prep is going Bald for Bucks! This year, the Bald for Bucks event will take place on Wednesday, March 25 at 4:00 p.m. in the Niagara Falls High School auditorium. If you are interested in joining the LPS team to support cancer research, raise money for a worthwhile cause, and maybe even go bald for bucks, please see Mr. Laurrie in room 302 or email mrlaurrie@nfschools.net. You will be receiving a handout in homebase with more information or you can download it HERE! Again, visit or email Mr. Laurrie with questions.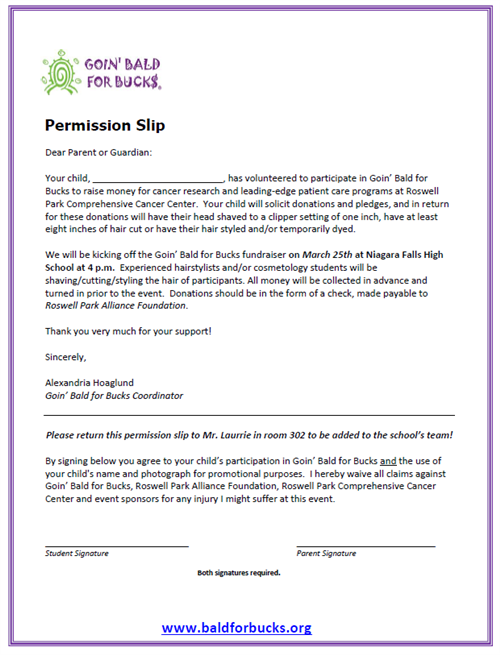 4) NFCSD 5K, Family Fun Run & Movie Night
The Niagara Falls City School District is proud to host our annual 5K, 1.5 mile Fun Run. The goal of this event is to engage the community in the benefits of being active and healthy. This event is FREE to all Niagara Falls City School District Staff &families!
Event Details: Friday, June 5, 2020 Niagara Falls High School, 4455 Porter Road, Niagara Falls, NY 14305 5K begins at 6:00pm; Fun Run begins at 7:00pm Packet Pick up: 5:00pm
NEW THIS YEAR FAMILY MOVIE NIGHT. We will be showing a movie on the NFHS football field following the race. Families are free to bring a blanket or sit in the stands and enjoy a movie with friends. Concessions will be available to purchase. Children under the age of 13 must be accompanied by an adult.
CHIAVETTAS DINNER. The NFHS Cheer squad will be selling dinners from 4- 8pm. Dinners are available pre-sale for $10 when registering for the race or $12 the day of the event.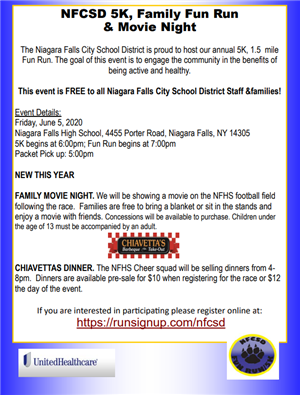 5)
P arent Group: Any parent interested in joining our LaSalle Prep PEG should contact Mr. Ruffalo at
NRuffalo@nfschools.net
6) Box Tops for Education
LaSalle Prep School collects "Box Tops for Education." The "Box Top" program changed over the summer to make it easier than ever to help out our school!!! You can still turn them into the main office, or you can scan them and give our school credit. See the pictures below for more details.
As we gear up for next year, remember to keep track of upcoming events by visiting the LaSalle Prep School web page and calendar!
Need help working with your student? Be sure to check out our monthly newsletter, "The Middle Years," which has ideas on everything from studying tips to calming anxiety in students. CLICK HERE to visit our monthly newsletter page and search through them by month.
To help our parents better connect with our teachers, most are using the "Remind" application. To sign up for one of the lists, either visit https://www.remind.com/join and insert the code or text the code to 81010. For a complete list, visit the Academic Section of our website.