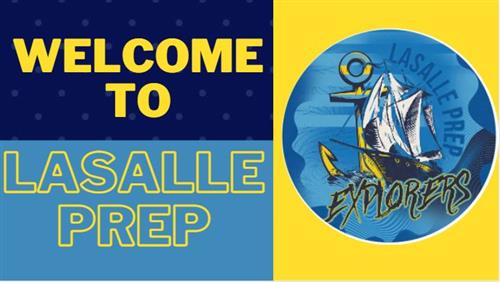 Kathy Urban, Principal
Roland Davis III, Assistant Principal
Randy Gall, Dean of 7th Grade Students
Noelle Gaetano, Dean of 8th Grade Students
---
Wednesday, May 25, 2022
---
LaSalle Preparatory School 2021/22 Family Engagement Survey
LaSalle Prep families, we need your feedback! Could you please take a few minutes to fill out the 2021/2022 Family Engagement Survey? All answers are anonymous and they help us to plan events for the 2022/2023 school year. The password to enter the survey is LaSalle2021. The survey will be available until May 18th. Thank you in advance for your help!
Yearbooks are on SALE!!!
Yearbooks are on sale for $30 online until June 1st by visiting
https://yearbookforever.com/.
Search for LaSalle Prep in Niagara Falls and then you can order a yearbook. If you have any questions, please call the school, 278-5880, and ask to be transferred to Mrs. Glasser.
---
Quick Announcements
Remind Codes!
To help our parents stay connected with what is going on at LaSalle Prep, most teachers are using the "Remind" application, (available in your phone's app store). To sign up for one of the lists, visit
https://www.remind.com/join
and insert the code or text the code to 81010.
A list of codes can be found by clicking on REMIND ME Page on Academics them .
Supply Lists
---
Want to stay up to date with what is going on at LaSalle Prep?
As we gear up for next year, remember to keep track of upcoming events by visiting the LaSalle Prep School web page and calendar!