---
Monday, October 14, 2019
---
Welcome Back!
The 2019/2020 School Year has officially started!!!
Quick Announcements
2) Our first five weeks finish THIS FRIDAY, October 11th!! This means that five week reports will close then. Be sure to check Power School to see if your student is missing any work. If you cannot log into Power School, contact the main office, 278-5880 and our lovely staff members can help you out!
3) The 21st Century After School Program has officially releaseed it's Fall clubs. To sign up, you can either pick up the application in the main office or print one from the 21st Century section of our website. https://www.nfschools.net/domain/2029
4) The 21st Century After School Club Schedule is available. Please get your forms in ASAP. Clubs start next week!!! You can get the forms on our website: https://www.nfschools.net/Page/5619
5) It's GAME TIME! Save the Date! The Harlem Wizards are BOUNCING back into Niagara Falls! The Harlem Wizards are a professional entertainment basketball team that will be playing against teachers from our Niagara Falls schools. Friday, October 25, 2019 at 7:00 p.m. in the Niagara Falls High School Main Gym. Tickets can be purchased online at ThunderTixs or by contacting your child's school. Tickets cost $6 presale or $7 at the door. For more information, there will be an audio only file after the morning show.
Box Tops for Education
LaSalle Prep School collects "Box Tops for Education." The "Box Top" program changed over the summer to make it easier than ever to help out our school!!! You can still thurn them into the main office, or you can scan them and give our school credit. See the pictures below for more details.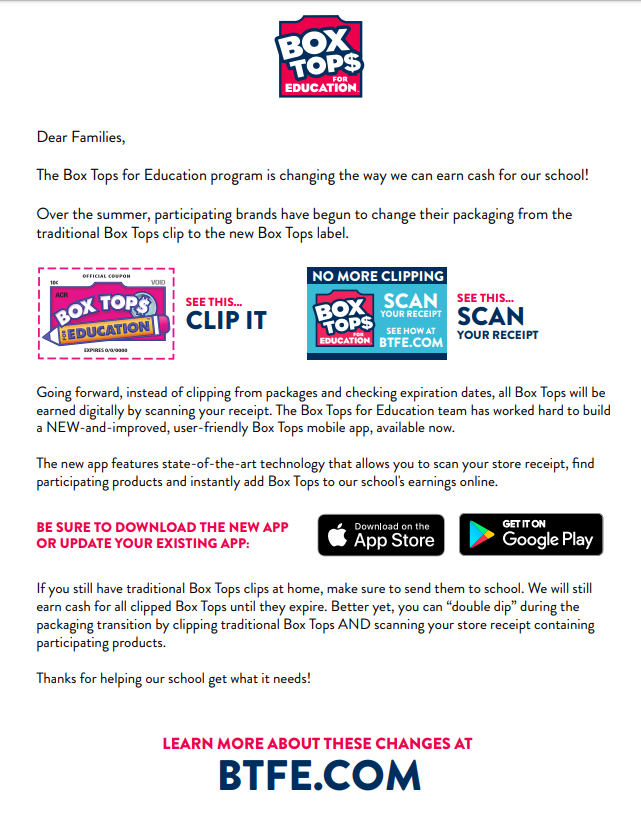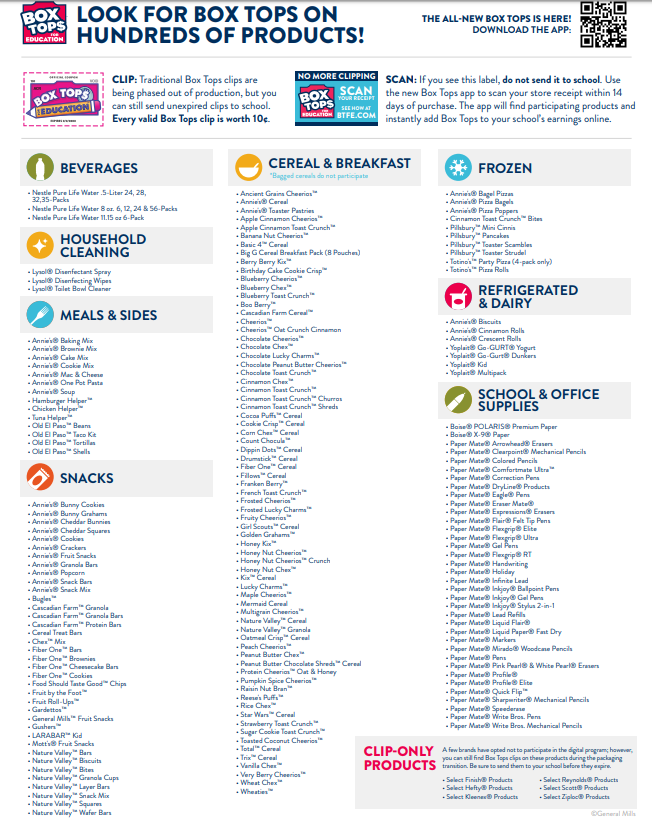 Might Niagara Card
LaSalle Prep's 8th Grade Washington DC Trip will be selling 2019 Mighty Niagara Cards. All proceeds will be split between LaSalle Prep's DC Trip and Niagara Hospice. Cards are $20.00 and can be purchased from by contacting Alisha Battaglia (Room 207, ext.32207, or abattaglia@nfschools.net).
A list of discounts is available at http://www.mightyniagaradiscountcard.com/
Supply Lists
Yes, we are back in session, but please make sure that your student has the proper supplies! Our supply lists for 7th grade and 8th grade are available. Just click the link below to access them.
Want to stay up to date with what is going on at LaSalle Prep?
As we gear up for next year, remember to keep track of upcoming events by visiting the LaSalle Prep School web page and calendar!
Follow us on Facebook at: https://www.facebook.com/lasalle.prep.35
Box Tops for Education
LaSalle Prep School collects "Box Tops for Education." Please turn them into your homebase teacher or the Main Office.
Monthly Newsletters
Need help working with your student? Be sure to check out our monthly newsletter, "The Middle Years," which has ideas on everything from studying tips to calming anxiety in students. CLICK HERE to visit our monthly newsletter page and search through them by month.
Remind Me Master List!
To help our parents better connect with our teachers, most are using the "Remind" application. To sign up for one of the lists, either visit https://www.remind.com/join and insert the code or text the code to 81010. For a complete list, visit the Academic Section of our website.