3) Parent/Teacher Conferences will be held on Wednesday, November 20, 2019 from: 12:00–2:00 PM and 4:00–7:00 PM. There is a half-day of school for students on that day. If you are interested in scheduling an appointment, please return the conference form sheet to the school. The form can be found HERE. Just a couple of reminders when filling out the forms:
Conferences will be scheduled in the order in which they are returned to school.*
If you need a certain time, indicate it here and we will try to honor your request __________.
If you have more than one child attending LaSalle Preparatory School, check where indicated below and we'll try to keep your conference times as close together as possible.
Conferences WILL NOT BE SCHEDULED BY PHONE. Please return the request sheet.
Thank you so much for your help!
4) Ms. Kulbago will be collecting Art, STEM, Recreation, Education, Personal and Kitchen Items in the library for the Niagara Falls Boys and Girls Club starting Monday, November 18th through Friday, December 6, 2019. A full list of items needed is available below or can be downloaded. For every item donated, students will be entered in a drawing to win a $50 Target Gift Card. The drawing will be held at 3:00pm on December 6th. Please donate what you can because every item is needed and appreciated!
List 1 of Needed Supplies List 2 of Needed Supplies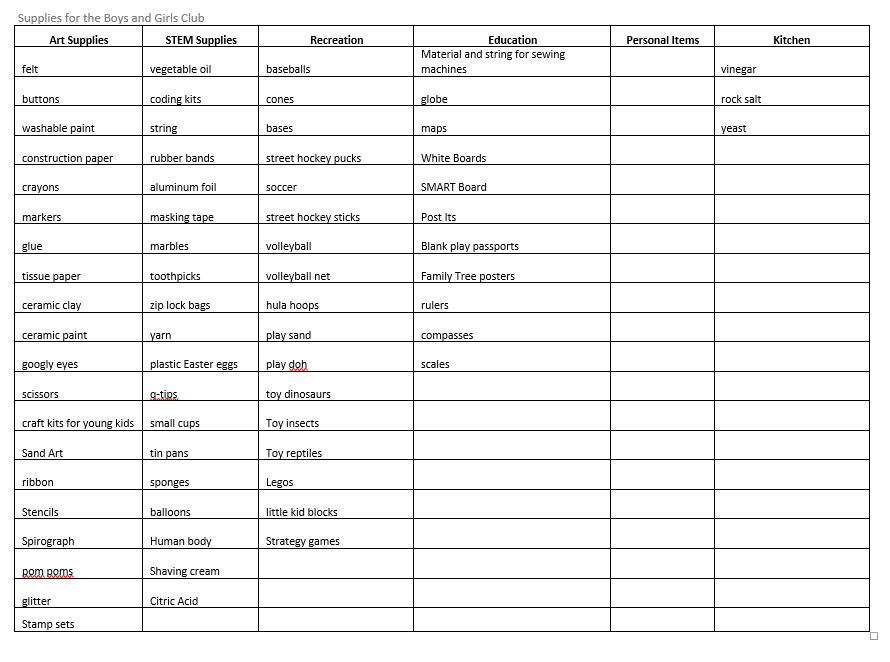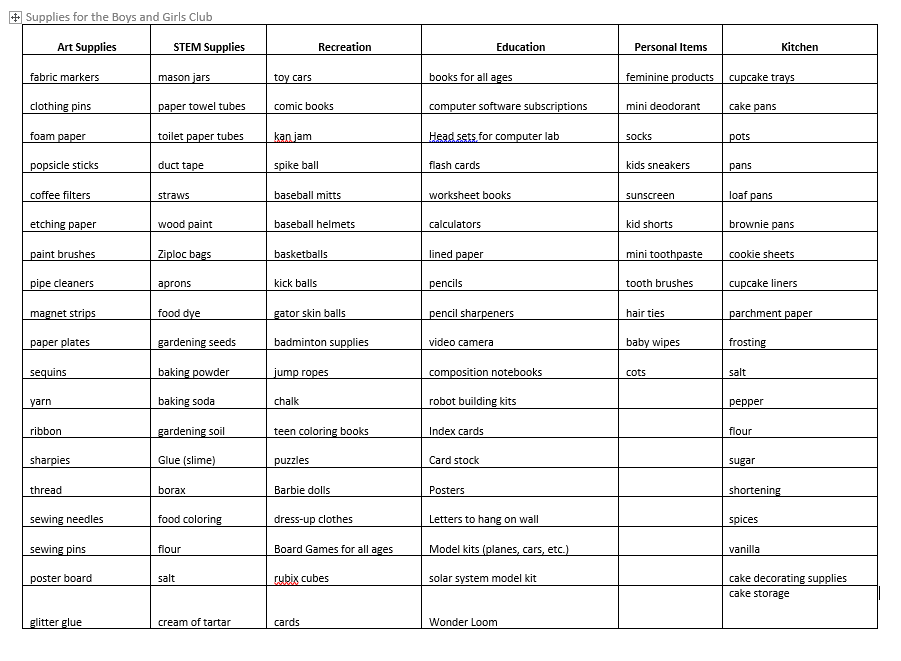 5) Our school is taking part in the Youth Risk Behavior Survey. The Niagara Falls City School District, in partnership with Community Connections of New York (CCNY, Inc.), will be administering the Youth Risk Behavior Survey (YRBS) on Tuesday, November 19th. You can read the full letter HERE. Should you wish that your child not complete the survey, please complete the bottom portion of the letter and return to school.
Box Tops for Education