---
Tuesday, January 28, 2020
---
Welcome Back!
Quick Announcements
1) After School Clubs: After school clubs and activities resume Monday, January 13th. In addition to our old clubs, ping-pong with Mr. Yarger is starting on Tuesdays and Thursday as well as MANY academic review classes to get students ready for mid-terms and end of the year Regents tests such as...
* 7th Grade Math with Ms. Olka on Monday
* 7th and 8th Grade ELA with Ms. Zona on Tuesday
* Living Environment with Miss Dalporto on Wednesday
* 7th and 8th Grade Social Studies with Ms. Olka Wednesday
* Algebra with Ms. Olka Thursday
A complete list of clubs can be accessed HERE!
2) Parent Group: Any parent interested in joining our LaSalle Prep PEG should contact Mr. Ruffalo at
NRuffalo@nfschools.net
3) Box Tops for Education
LaSalle Prep School collects "Box Tops for Education." The "Box Top" program changed over the summer to make it easier than ever to help out our school!!! You can still thurn them into the main office, or you can scan them and give our school credit. See the pictures below for more details.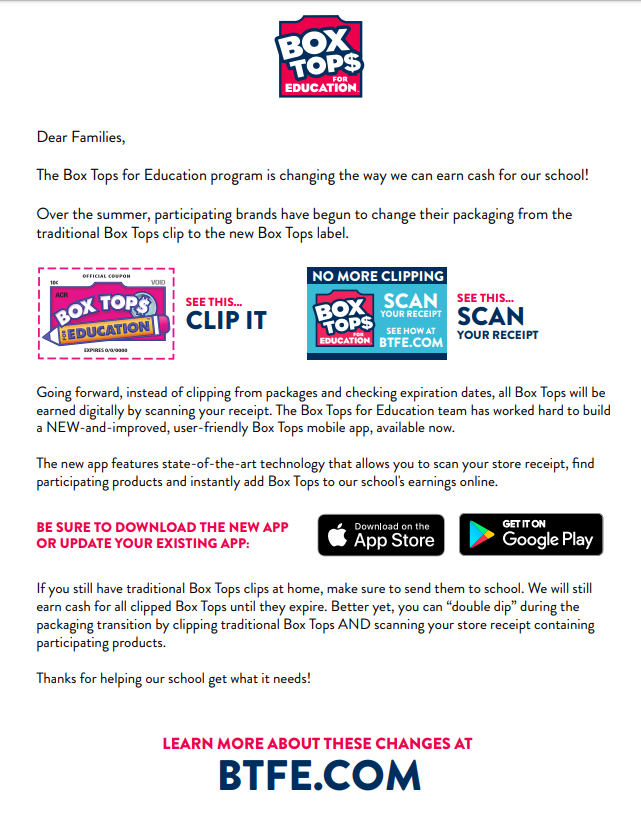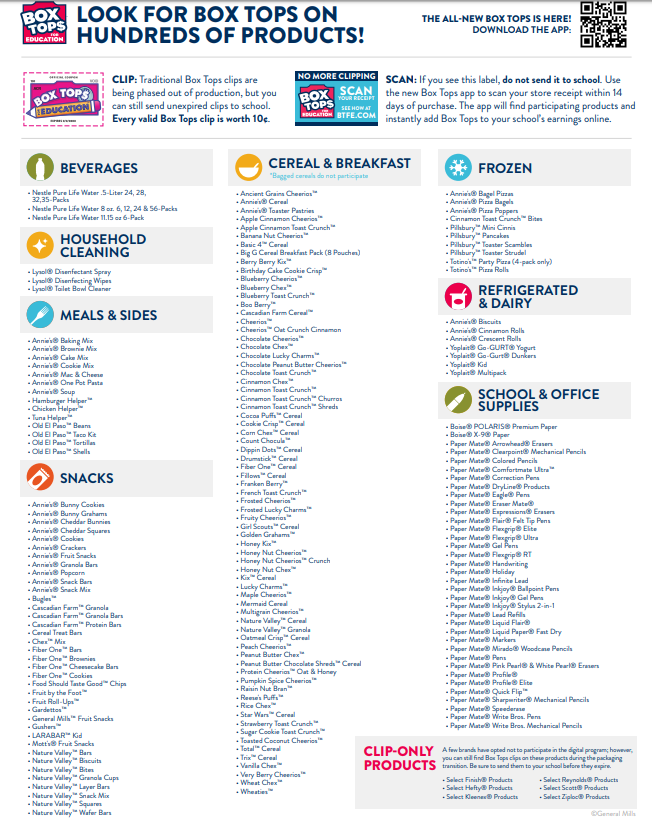 Want to stay up to date with what is going on at LaSalle Prep?
As we gear up for next year, remember to keep track of upcoming events by visiting the LaSalle Prep School web page and calendar!
Follow us on Facebook at: https://www.facebook.com/lasalle.prep.35
Monthly Newsletters
Need help working with your student? Be sure to check out our monthly newsletter, "The Middle Years," which has ideas on everything from studying tips to calming anxiety in students. CLICK HERE to visit our monthly newsletter page and search through them by month.
Remind Me Master List!
To help our parents better connect with our teachers, most are using the "Remind" application. To sign up for one of the lists, either visit https://www.remind.com/join and insert the code or text the code to 81010. For a complete list, visit the Academic Section of our website.