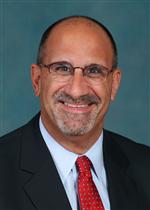 From Niagara Falls City School District Superintendent Mark Laurrie
We are on the brink of the Niagara Falls City School District's (NFCSD) summer recess 2022. The learning, however, will not come to an end once the official school year is over. The District is ready to kick off our highly-successful summer programming that keeps our students' bodies and minds active. With the structure of school days on pause during vacation, our Summer Sports and Enrichment Program fills the bill. Children exercise their bodies and minds and learn important lessons and lifestyle habits they take with them next school year and beyond.
NFCSD students who play sports and participate in the arts have higher grades and better attendance than their peers. The sports and art programs give students an incentive to go to school so that they can go to practice or rehearsal. Our Summer Sports and Enrichment Program introduces students to a new sport or artistic endeavor that they can continue into the school year; pupils who are already involved in these activities have a chance to sharpen their skills, stay in top form, and be ready to compete and participate at a higher level.
NFCSD students who participate in team athletics show proficiency in working with others. They learn the dynamics of teamwork and cooperation. In addition, the students know that their performance impacts everyone on the team. Sports and the arts promote friendships with fellow students who participate in the same program. Since our kids were cut off from their peers for so long during the pandemic, the close friendships developed in our summer programs promote mental, emotional, and social growth. Another thing we see in NFCSD summer sports and enrichment programs is that participants become our district leaders. They set an example for younger students who look up to and want to emulate them.
The Summer Sports and Enrichment Program runs July 12 - August 11, 11:45 a.m. – 3:00 p.m. Monday - Thursday. The District provides lunch and bussing at no cost. Sports and activities offered are cheerleading, coed soccer, football, ice hockey, boys and girls basketball, bowling, track, and girls volleyball, F-Bites Culinary, and art. To register, please visit our website, nfschools.net, and on our home page, click on Summer Programs Registration Information under Site Shortcuts.
Sincerely,
Mark Laurrie, Superintendent
Niagara Falls City SchoolDistrict