PRINCIPAL: Mrs. Maria Chille-Zafuto

School Office: (716) 278-9140
School Nurse: (716) 278-9142
Counselor: (716) 278-9152
CHECK OUT OUR CHARACTER COUNTS PROGRAM AND RESOURCES FOR FAMILIES BELOW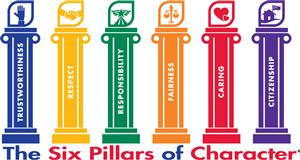 Click on any of the resources below:
Parents' Guide to Teaching Character at Home
Lessons for children as young as Pre-K
Lessons for students Grades 3-6
LIFE VEST VIDEO:
https://www.google.com/search?q=youtube+video+life+vest+inside&rlz=1C1JZAP_enUS732US732&oq=lifevest+utube+video&aqs=chrome.2.69i57j0l2.8427j0j7&sourceid=chrome&ie=UTF-8
Maple Avenue Character Connection Newsletter March 2020

Looking to keep a sense of normalcy at home? Be a champion of Character Counts. Read about the 6 pillars and have your child talk about our APRIL focus of TRUSTWORTHINESS AND PERSEVERANCE.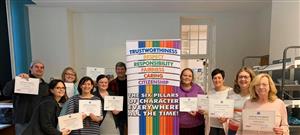 Team Facilitators featured from Left to Right: Mr. Robins, 6th Grade Teacher; Ms. Kashishian, Consultant Teacher; Mrs. Gregg, 4th Grade Teacher; Mrs. Hamilton, Pre-K Teacher; Ms. Pero, Consultant Teacher; Mr. Sauvageau, 6th Grade Teacher; Ms. Benjamin, 2nd Grade Teacher; Mrs. Chille-Zafuto, Principal; Ms. Skalski, Secretary; Mrs. Dingwall, Teaching Assistant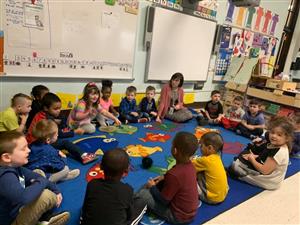 Mrs. Hamilton's Spider Web Lesson on Responsibility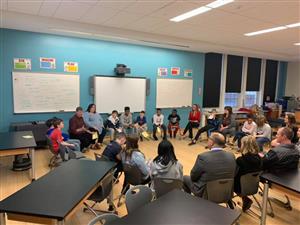 6th Grade Restorative Circle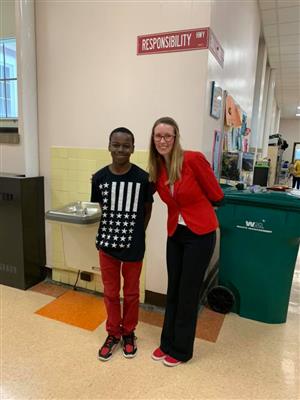 Caring on Responsibility Highway