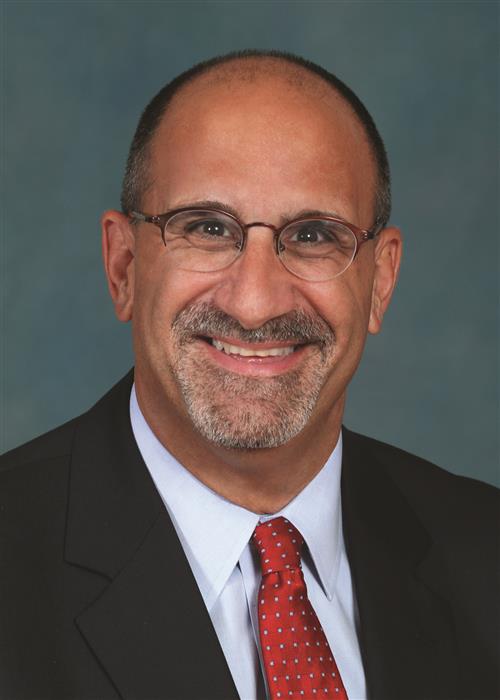 From Niagara Falls City School District Superintendent Mark Laurrie
In this article, I will discuss three topics about our schools. It may not seem so; however, they are all related. So, what do winter sports stars, junior FBI agents, talented performing artists, and the Niagara Falls City School District 2023 – 2024 budget have in common? They are part of the vast kaleidoscope that makes up the Niagara Falls City School District and the quality young men and women who walk our halls to successful and fulfilling lives and careers.
In sports, our Niagara Falls High School (NFHS) Wolverines have been on fire. Leading the way among our Wolverines is the boys basketball team. The team made its way to the Section VI Class AA finals for the seventh time in eight years. They took on the Jamestown Red Raiders at Buffalo State College on Saturday, March 4, 2023, and displayed tenacity and sportsmanship in a hard-fought 53 – 52 victory. The team is now moving on to Rochester and is only three wins away from a New York State Championship.
Senior wrestler Jaden Crumper finished first at the New York State Wrestling Championships in Albany on February 25 and 26, 2023. This is one of the single most difficult athletic achievements in high school. He completed his season with a 41-1 record. Crumper is the second state wrestling champion in the new NFHS era. Not only a star NFHS athlete, but Crumper is also an excellent student now fielding offers from several Division 1 wrestling schools nationwide. He is a stellar example of what Niagara Falls students are accomplishing.
On Saturday, March 4, 2023, six members of the NFHS Indoor Track Team competed in the New York State Indoor Track & Field Championships on Staten Island in New York City. David Litten, a two-time sectional champion, competed in the weight throw and finished sixth in the State. Jayla Scott, J'Nysha Cary, Kiersten Groce, Jhonnea Harris, and alternate Ciana Lamar competed in the 4x200 meter relay as Section 6 champions. They represented our school and city with a great performance. Wolverine bowler Aiden Stack competed in the individual competition representing Niagara Falls on March 11 and 12, 2023.
A little CSI recently made its way to Harry F. Abate Elementary School as 36 third, fourth, and fifth graders attended the FBI Junior Special Agent (JSA) Academy. The FBI Community Outreach Team organized the JSA program with the Niagara Falls Boys and Girls Club and Abate Elementary. The primary purpose of this FBI program is to teach students how law enforcement helps to serve and protect our communities. In addition, the Academy provides our students information, skills, and discipline they need to stay away from gangs, drugs, and crime. The first day of the Academy included a potentially life-saving lesson on what to do "if you find a gun." The second session featured stations on fingerprinting with magnetic powder, a demonstration of demo electrostatic lift/photography/cast impression, and a Hemastix station: "Is it Blood?" Additionally, the JSA program exposes students to careers available at the FBI, and awareness about the disqualifiers related to drug use, etc. Upon completing the two-day program, the local FBI executive management held a graduation for the students, including the distribution of Junior Special Agent credentials and badges.
The Niagara Proscenium Players of Niagara Falls High School are presenting the musical Grease March 23, 24, and 25 at 7:00 p.m. There is also a 1:00 p.m. matinee performance on March 25. Do not miss this opportunity to see our exceptionally talented NFHS students perform Grease favorites like "Summer Nights" and "Hopelessly Devoted to You." In addition, the Department will present its Niagara Falls City School District Theatre Hall of Fame inductees after the Friday, March 24 performance. This year's class consists of Portia Johnson (Broadway actress), Ben Michael Moran (professional actor), and Janet Dunstan (dance studio owner and instructor/former NFHS choreographer).
The NFCSD can offer our students excellent career exploration activities, a top-notch sports program, exceptional instruction in the visual and performing arts, and the finest in academics because the District's Board of Education and finance team exercise solid, sound, and smart fiscal planning. Therefore, I am proud to present these 2023-2024 spending plan highlights:
All of the District's employees hired under the American Rescue Plan (ARP) Act of 2021 will remain with the District, and no programs will be cut
Installation of new interactive boards, new building projectors, new desktops, the addition of wireless access points, and desktops for laboratories and libraries are included
A pilot program for new devices for kindergarten – grade two is funded
The District will add eight additional full-time instructional staff in various programs
A boiler plant and fire suppression system will be installed at the Community Education Center (CEC)
The 2023 – 2024 budget is balanced with no increase in the tax levy. Voters on May 16, 2023, will decide on a budget of $181,504,208.00.