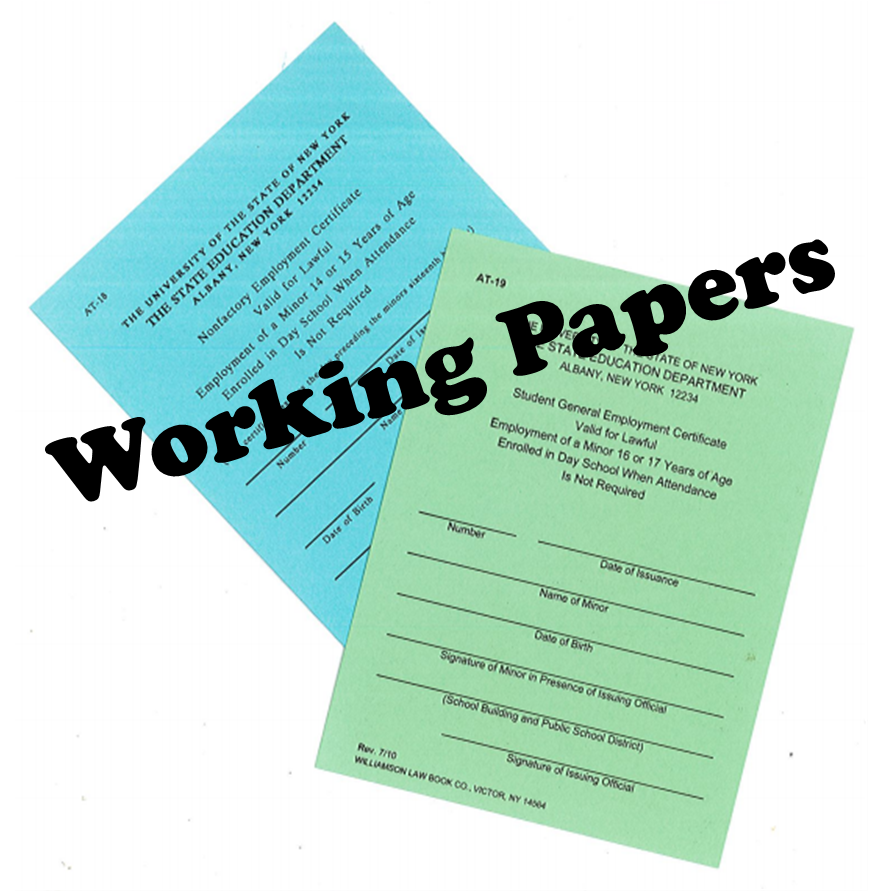 Naigara Falls High School students may obtain a working paper application in the Counseling Center (rm 220) or by following this link: WORKING PAPER APPLICATION


Students will need to have:

The top portion of the first page signed by a Parent/Guardian

Health History filled out and signed by Parent/Guardian

An updated physical by your doctor*

The Certification on the last page signed by their doctor

*Please see the school nurse prior to bringing your application back to the Counseling Center!

If you have had a recent school or sports physical (under one year old) you may be able to have the nurse sign off on your working paper application.

If you have not had a recent physical you must make an appointment with your physician for a working paper physical.

Students must be present when receiving their working paper cards.

*Please make sure to take all paperwork to your clinic prior to returning it to the Counseling Center!