NSS Math and Movement Night a success!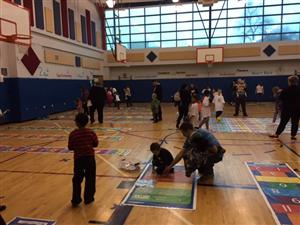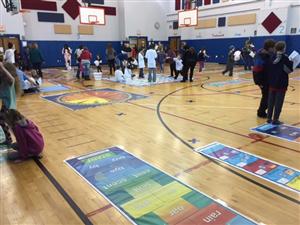 Niagara Street Elementary School's first Math and Movement family fun night was a big success thanks to our parents, students and staff!
The event, held prior to the start of spring break, allowed children to use floor mats and wall charts to learn math and reading concepts through movement. Visitors moved from station to station with their child while engaging in fun and educational kinesthetic activities.
The students really enjoyed the many math movement activities in the gym. A special thank you to Niagara Street School teachers Miss Sillett and Miss LePage for coordinating the event, and for preparing their students for the math movement performance that they performed so well on stage.